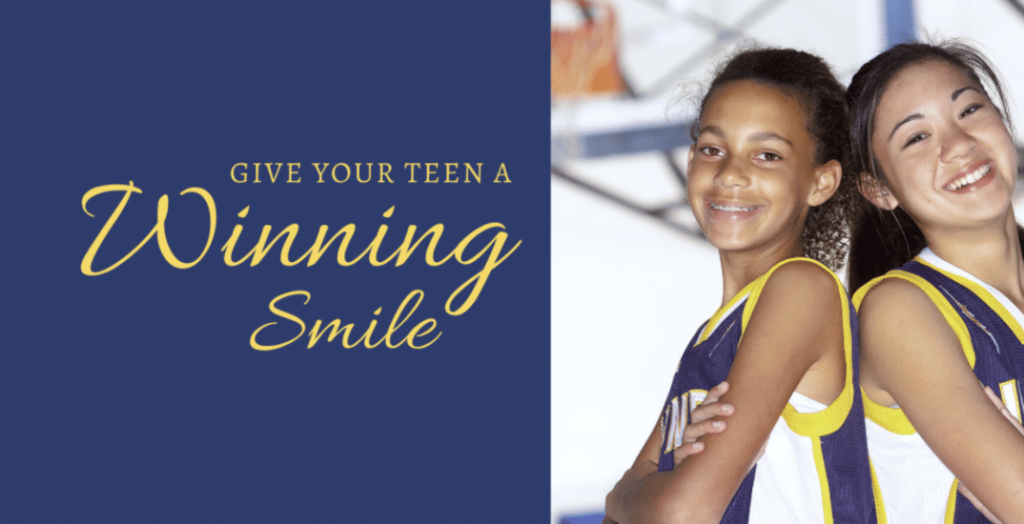 Does your teen avoid smiling because they don't like their teeth? An adolescent's smile can actually have a profound effect on their self esteem and even impact their social skills. Further, according to a research study out of Webster University, a confident smile can be seen as even more attractive than traditional good looks. 
We know that our teens are super conscious of their image. Just look at the number of selfies they take, and how much time they spend liking, commenting and sharing their friends' photos on Snapchat, Facebook and Instagram. That's why when teens come to O'Neill Orthodontics for orthodontic treatment, we want to be sure we have options for them, to ensure their confidence stays high while their smile improves.
Through orthodontic treatment, Dr. Nancy O'Neill can correct genetic issues from crowding and spaced teeth to protruding upper teeth. Or, we can address improper bites due to thumb-sucking as a child, periodontal disease, poor dental hygiene, early or late loss of primary teeth or trauma to the teeth from a sporting injury, for example. 
The other good news is that adolescence is the optimal time to rectify orthodontic problems since teens haven't yet finished growing. Early correction of orthodontic problems frequently takes less time in treatment and is less costly when compared to correction of dental problems that have been allowed to progress into adulthood.
Improving and encouraging your teens' self esteem is one of our core values at O'Neill Orthodontics. Our practice utilizes the latest technology, offering a variety of safe and gentle treatment options to give your teen the customized, individual care you deserve. Our treatment options include:

Invisalign Teen: The Invisalign System uses a series of invisible, removable, and comfortable aligners to straighten your teeth. Since Invisalign is nearly invisible, you can straighten your teeth without anyone knowing!
Metal Braces: Metal braces are the most common type. They are made of high-grade stainless steel. Today's metal braces are smaller, more comfortable and more attractive.
Ceramic Braces: Ceramic braces are made of clear materials and are therefore less visible on your teeth than metal braces. With the same performance as metal braces, many patients are now choosing the clear option!
LightForce, the world's only 3D printed braces: LightForce is state-of-the-art technology that allows us to provide true custom treatment to each and every one of our patients. This personalized orthodontic 3D system customizes each bracket to fit every tooth perfectly. LightForce optimizes tooth movement, ensures comfort for our patients, and best of all, limits the time you need to spend in our office.
Invisible Braces (Lingual Braces): At O'Neill Orthodontics we use INBRACE technology to provide patients an invisible option for orthodontic treatment that's convenient, healthy, and helps build confidence. Lingual braces are the invisible alternative for patients who don't want to wear braces or when Invisalign is not an option. Placed behind your teeth, no one will know that you are wearing braces unless you tell them. These unique braces are created using state-of-the-art technology and are 100% customized to the shape of your teeth and dental situation. Lingual braces have the unique prescription that Dr. O'Neill creates for you, built-in to ensure you get the results that you want. 
Want to give your teen a winning smile that will help boost their self confidence? Bring them to O'Neill Orthodontics where we'll give 'em a smile that'll knock 'em out of the park! 
Contact us today for a complimentary consultation, call (717) 235-0559 or click below to request an appointment: